Top Blockchain trends to expect in 2022
Cryptocurrencies had a year like no other in 2021. Plenty of events made a dramatic year for cryptocurrencies in 2021. From reaching a market cap of $3 trillion to China's complete ban on crypto trading and mining. It was also the year when Bitcoin and Ethereum prices hit all-time highs.
Also, the non-fungible tokens (NFTs) turned digital images into digital assets. Again more and more financial institutions and corporations began experimenting with Bitcoin. El Salvador was the first country to regulate Bitcoin and accept it as a mode of payment. Meme coins like Dogecoin and Shiba Inu gained traction. Also thanks in part to Elon Musk's tweets – the first futures-based ETF was launched, and 90% of all bitcoin transactions took place.
In 2022, the crypto world can look forward to a lot more. Bitcoin continues to gain mainstream acceptance around the world, despite the fact that governments around the world remain skeptical.
Blockchain technology is currently one of the most exciting technological trends in the crypto industry. Knowing that Blockchain is one of the integral components of the crypto network makes it highly eligible for discussion.
As we have mentioned many times in our articles, it is a distributed and encrypted database model that has the ability to solve a lot of issues with security. It is widely recognized as the technology that underpins famous cryptos like Bitcoin and Ethereum and many other digital currencies for that matter.
However, Blockchain has far broader applications. It includes digital "smart" contracts, logistics and supply chain provenance and security, and identity theft protection. The following are some of the key blockchain trends that crypto experts believe will emerge or gain traction in 2022:
Top Blockchain trends in 2022
---
Evolution of DeFi
According to Swapnil Pawar, Founder of blockchain startup ASQI, Decentralised Finance (DeFi) will continue to grow. Mainly due to innovations in automated market-making and other liquidity-providing solutions.
This is likely to result in attractive yields on cryptocurrencies. Furthermore, with platforms like Olympus decentralized autonomous organization (DAO) and subsequent forks like Wonderland, a new DeFi, dubbed DeFi 2.0, is likely to gain traction.
Decentralized finance, or DeFi, is quickly gaining prominence as a clear and permissionless way for customers to collaborate with one another right. The value of DeFi's assets surpassed $180 billion, with predictions that this figure will continue to rise in 2022.
We'll see further uptake of the DeFi market, as well as the arrival of more devoted DeFi functions. The growing acceptance that crypto may lead to more convergence between centralized finance (CeFi) and decentralized finance (DeFi).
Maturation of NFTs
The massive success that NFT projects had in 2021 gave us a taste of the non-fungible tokens' enormous potential. We expect the market to continue to grow in 2022, as developers continue to push the technology forward. While art-focused projects are unlikely to succeed, 2022 is likely to see a greater emphasis on utility, which will increase the appeal of NFTs.
Metaverse's growing prominence is already challenging our perceptions of digital asset ownership. It even promises to provide new ways to share and enjoy virtual experiences.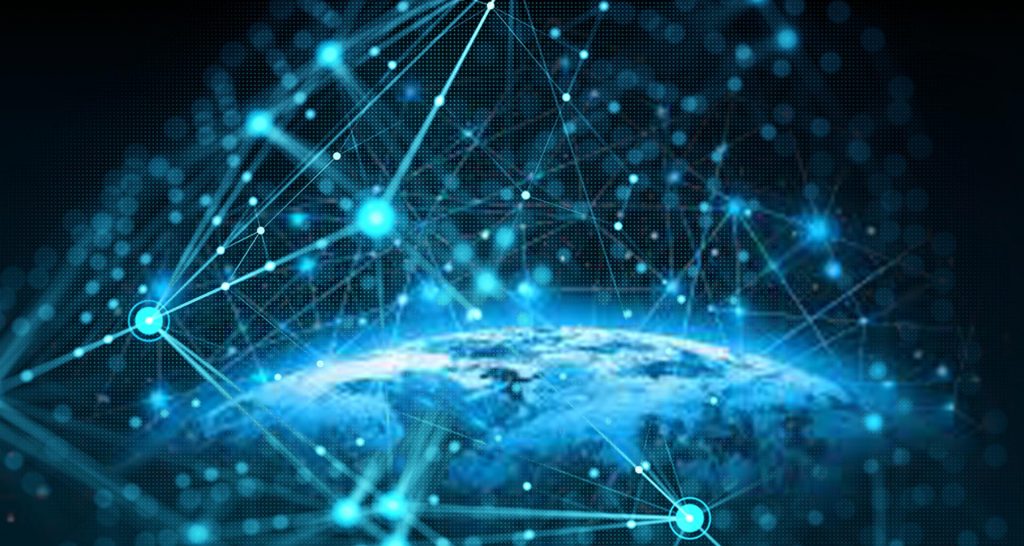 Scaling Ethereum and Layer 2
Efforts to scale Ethereum will continue in 2022. Last year, we saw significant progress in this area, with Polygon rising and roll-up technology making significant progress. For the foreseeable future, the pursuit of scaling Ethereum through better use of Layer 2 technologies like roll-ups will remain one of the most prominent blockchain trends.
Blockchain-as-a-service (BaaS)
Due to many developments in the blockchain environment, BaaS has emerged as a boosting adoption among enterprise corporations. The demand for Blockchain-as-a-Service (BaaS) is steadily increasing, and this trend is expected to continue in 2022. It is a third-party creation and administration of cloud-based networks for businesses. Microsoft, Amazon, and R3 are all major players in this market.
BaaS enables its customers to take advantage of cloud-based options to build hosts that allow them to run related features on the blockchain and their functions without having to deal with technical difficulties or operational overhead, as well as the need to invest in additional infrastructure due to a lack of expertise. Buyers benefit from BaaS operators because they can concentrate solely on their core tasks and blockchain features.
Governments and blockchain
Governments are also making inroads into the blockchain market. Blockchain provides new ways for governments to organize processes and manage data in a more environmentally friendly manner.
Governments in a number of countries have been experimenting with the application of this novel technology to a variety of features and services in recent years, including land registration, academic credentialing, health care, procurement, food supply chains, and identity management.
Until now, the issue of belief has been a stumbling block for various governments. To avoid potential glitches between the expertise and its supposed software, the World Financial Institution proposes a "Three Layer" design and implementation framework. The social layer, information layer, and technical layer are all part of their framework. Human actors and social points, such as incentives and motivation, are included in the social layer.
The ledger's information layer is what it has to offer in terms of usability, security, authenticity, and reliability. DLT protocols, information storage, and consensus mechanisms are all part of the technical layer.
The Future of Blockchain
One of the most common criticisms leveled at blockchain technology has been its environmental impact. It stems from the high energy consumption required by some of today's most popular blockchain protocols. Protocols that rely on Proof of Work, in particular, require validators to perform a significant amount of computational work by design.
In 2022, we can expect a greater focus on addressing this issue, particularly through the implementation of more environmentally friendly algorithms like Proof of Stake. Ethereum's decision to implement PoS, for example, is motivated in part by a desire to make the platform more environmentally friendly. We might also see a major transformation in the Blockchain trend if all these are implemented.