Where To Buy Terra Luna
Like in any other market, there are believers and there are skeptics in the cryptocurrency market too. With the crypto market facing such huge skepticism, remarkably it still continues to grow.
It is still volatile, no doubt, and many coins have recently lost value, however, the market continues to make people wealthy.
Per contra, it depends on the person's knowledge of which currency to back and when to hold and sell.
There are other coins making waves right now in the crypto market, but on today's topic, we'll concentrate on Terra. If you are considering investing in Terra, it is vital that you thoroughly research the currency before making a decision.
Many investors do not have the time or technical knowledge to analyze a cryptocurrency before investing, which is understandable.
One of the reasons many people lose money in the stock market is this. It's also the main reason we've come to assist you.
We've already done the majority of the research you'll need to decide whether Terra is a suitable purchase. We will give the facts you require clearly and concisely to assist you in making the best decision possible.
We will not, however, provide any direct investment advice here. As a result, it's critical that you read this piece thoroughly to fully comprehend investing in Terra Luna and assess whether it's a viable expense for your portfolio.
It is a fact that Stablecoins have made a name for themselves in the cryptocurrency ecosystem, however, this notoriety persists in both positive and negative ways.
Stablecoins, like Terra, are attractive to investors because they offer a consistent payout. It functions as a link between digital assets and fiat money.
What is Terra Luna?
Terra is a payments-focused financial ecosystem and smart contract blockchain platform. It uses algorithms to regulate, is scalable, and has decentralized fiat-pegged Stablecoins. Terra's ecosystem has a diverse range of DeFi goods, making it a protocol worth investment.
Terra is a decentralized finance (DeFi) ecosystem that develops algorithmic Stablecoins. Terraform Labs and its co-founders Do Kwon and Daniel Shin made its initiation in 2018.
Stablecoins, or cryptocurrencies tied to reserve assets like the US dollar, are commonly utilized in DeFi lending and borrowing applications.
Luna has been able to secure a spot in the first 10 crypto coins which you can witness on the CoinMarketCap.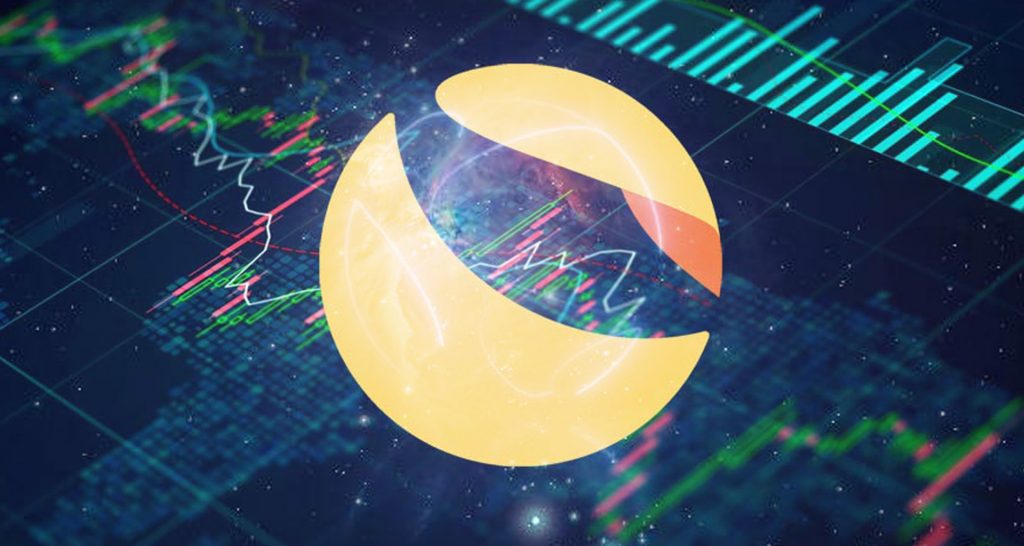 Is Investing in Terra Luna worth it?
It is excellent to invest in a quickly rising economic sector while seeking a solid investment. Terra (LUNA token) is a potential investment option that fits that criteria.
Terra is a cross-border payment programmable blockchain e-commerce platform. Stability, minimal fees, and rapid settlement are provided via the e-commerce platform's usage of fiat pegged Stablecoins.
The McKinsey global payments study for 2021 predicts the Global payments income will reach $2.5 trillion by 2025. If Terra can grab even a percentage of that revenue, it will be a big success.
With the successful introduction of the Columbus-5 upgrade, the Terra ecosystem will grow even further, with at least 160 new projects debuting in early 2022. These efforts should boost the utility of LUNA tokens and have a favorable impact on their value.
Terra is currently having a legal dispute with the Securities and Exchange Commission, which could have a negative impact on the price. Despite this, the pros appear to exceed the negatives, making LUNA tokens a sound investment.
How to invest in Terra Luna?
Obtaining some coins is more difficult than others and among them, Terra's name makes the list.
Coinbase app and Coinbase Wallet are popular platforms to obtain crypto coins, however, you cannot obtain Terra there. But don't worry; we've included some pointers to assist you in finding a Terra purchase that works for you.
CoinMarketCap is a popular website for crypto where you can get a list of purchasing possibilities for each cryptocurrency. You can search for Terra on CoinMarketCap to find the available buying choices.
The "Market" button when clicked on the site shows the options. This view displays a complete list of places where you can purchase Terra, as well as the currencies that you can use to accomplish it.
Or you can link directly to our chosen exchanges:
eToro- Easy to use platform with free sign up here.
Binance – One of the largest and reputable exchanges. Get your free account today.
KuCoin – Use our link to get 10% off trading costs. Free to open an account.
Under "Pairs," you'll find the Terra shorthand, LUNA, as well as a second currency. The second currency is Terra, which you can buy with it. Look for LUNA/USD if you want to buy LUNA with the US Dollar.
Most importantly, decide on the platform to make your purchase on. Whether a site is reliable will depend on its levels of security and liquidity. Our advice is to do your homework before you open any sort of crypto account.
Concluding remarks
Terra is a one-of-a-kind cryptocurrency with a solid infrastructure to support its network and compatible blockchains' growth.
It provides market stability by hosting four Stablecoins tied to various fiat currencies. Terra also has its native currency, which fuels the network, acts as a governance token, and is the principal investment vehicle.
Terra is a cryptocurrency platform with a lot of potential. It has also done exceptionally well, given that its blockchain is one of the most profitable in the cryptocurrency market.
Terra might be an excellent investment for a variety of reasons. Terra not only has an excellent blockchain, but it also has rapid transactions and minimal fees.
It has also introduced certain novel protocols that make utilizing the network and investing in it even more exciting and lucrative.
You can use the platform to store your digital assets, stake your tokens for passive income, and even get a short-term loan.
It is rapidly becoming a borderless bank, acquiring a solid reputation in the rapidly expanding DeFi market. Thus, investing in Terra Luna might be smart but we suggest research expertise on a personal level before you take up investments in the volatile market.